First, there was Sucker. Then there was Cool. Now, the Jonas Brothers has announced the launch of their latest album, Happiness Begins, which is set to be released on June 7! Mark your calendars!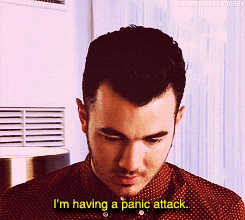 In honor of our 7-year Jonas Brothers drought, shall we do a throwback to Jonas classics for the ultimate feels?
Here are Jonas Brothers tracks that just speak to us when the love bug bites:
Burnin' Up – When crush be slayin' (0:45 – 0:59)
When You Look Me in the Eyes – TFW 10ever and ever na kayo (0:44 – 1:01)
S.O.S. – …pero bakit ganern? (0:27 – 0:39)
Hold On – Kapit lang besh. (1:18 – 1:32)
Still in love with you – Marupok lvl 99999 (0:43 – 1:09)
More Jonas mood music, please.